What does RV stand for when somebody asks? Many people are going to respond with the semantic explanation by pointing out that "RV" is an acronym that stands for "recreational vehicle". Nonetheless, "RV" is now a standalone word.
RVs can also be used as nouns, as in "We adore our RV! Many individuals use the word "RV" as a verb, just like in "People love to RV! "
And from that, we can infer a lot of other words. For instance, the term "RVer" refers to a travel trailer! Or "RVing," which refers to vacationing in an RV. To provide a more thorough response to the query, "What does RV stand for? " is where we get deep into the definition of a recreational vehicle.
And in this post, we're doing precisely that! Are you prepared to put aside technicalities and get down to business? Move along with us now!
What Does RV Mean?
RV, which is short for "Recreational Vehicle," can refer to a trailer made specifically for recreational living or an actual vehicle with living space inside. Recreational vehicles are designed for leisurely living, as their name suggests.
Around a century ago, in or around 1904, people began modifying their cars with bunk beds and ice chests. In 1910, Pierce-Arrow unveiled their Touring Landau as the first RV in production, marking the beginning of the RV's commercialization.
The first recreational vehicle would have resembled what we now refer to as a camper van. A bed, basin, chamber pot (toilet), as well as a phone, were included! At the beginning of the twentieth century, the sale price of $8,000 was a large sum.
Recreational vehicles have evolved throughout time, from the vintage Ford Model A House Car to the modern Class A Motorhome. Regardless of their diversity, all RVs share the same trait: they are all homes away from home, providing a place to eat, sleep, and do laundry when traveling.
The RV Lifestyle
RVs were initially intended for short-term travel, but full-time RVing quickly gained popularity. Regrettably, because of the Great Depression, living in an RV became necessary in the 1930s. RV became a symbol of survival rather than leisure.
These cars made it possible for low-income households to reduce their spending and look for jobs in other places. Not often out of need, but sometimes out of a yearning for a life that is distinct, people nowadays choose the RV lifestyle.
Current RV living offers independence and flexibility that apartment rentals and home ownership just cannot match. It enables full-time RVers to earn a living working from home, which is effective "anywhere you park it! For minimalists who enjoy the simplicity of owning less, the RV lifestyle is fantastic. Additionally, it may be a more economical way of life overall.
Yet owning an RV still has a lot of advantages even if you don't do it full-time. The flexibility to travel and experience beautiful scenery whenever you want is made possible all the amenities made by an RV. It links you to a lovely group of RVers who are equally passionate about leisure pursuits.
An RV is much more pleasant than a tent if you like to go camping.
we should also note that you will always have your own rooms while traveling. Also, you can save money on housing while you travel because many campgrounds have daily rates that are less expensive than hotels, or you can free-camp!
Different RV types
RV implies a recreational vehicle, however, what qualifies as one in reality? The five most common RV kinds are explained below:
Motorhomes
Motorhomes are considered "drivable" recreational vehicles. In other words, you drive the RV rather than towing it behind a different vehicle. With motorhomes, occupants can go directly from the cab to the living area without getting out of the RV.
Class A Motorhomes
The "A" in Class A refers to luxury. These RVs are the biggest and most expensive since they are typically constructed on the commercial bus or truck chassis. However, their size includes every convenience you'd seek in a mobile home.
In addition to having roomy living quarters and sleeping quarters, enormous kitchens and baths, and lots of storage, they also offer. Yet, operating and parking a Class A requires much practice.
Class B Motorhomes
Class B Motorhomes These tiny RVs, which are often constructed on a cargo van chassis, have a wet bathroom, living space, and sleeping area, as well as a kitchenette.
While compact enough to fit in almost every garage or parking spot, Class B RVs lack internal storage due to their modest size.
Class C Motorhomes
RVs in the Class C range are a good compromise between Class A and Class B RVs. Comparatively speaking, Class Cs have a roomier interior than Class Bs. Nonetheless, compared to Class A, they are still simpler to drive and park.
There are kitchens, bathrooms, bedrooms, and seating areas in these medium-sized motorhomes. Also, they provide the advantage of extra storage space or sleeping space above the vehicle cabin.
Campers
An RV created specifically for the camping lifestyle is known as a camper. In another sense, campers frequently permit an RV experience that is more basic. These recreational vehicles (RVs) promote practicality over luxury and let you get up and personal with the natural world.
Truck Campers
Because they are installed on the bed of a pickup truck, truck campers are excellent for off-road camping excursions. These campers are available in an array of sizes, from small interiors with few facilities to huge interiors with additional seating.
Nonetheless, the majority of truck campers will include a bedroom, bathroom, and small kitchen. Moreover, the camper can be removed from the pickup truck. You have a lot of options with your vehicle as a result.
Pop-Up Camper
A collapsible camper is known as a pop-up camper. These RVs have hard roofs that can be raised and lowered, making them resemble miniature freight trailers. Canvas is frequently used to make the sides of pop-up campers. Nonetheless, some do have rigid sides, much like a conventional RV.
The sides rise and extend whenever the roof of truck camper is lifted, giving the interior space. In a pop-up camper, you get such a tent-like feeling along with the conveniences of a bed, table, kitchenette, and, based on the model, sometimes a toilet and shower.
Camper Vans
Camper Vans unlike Class B motorhomes, nevertheless, camper vans typically lack restrooms and water tanks (even though a lot of builders will add in other things for these necessities).
Most tents are just equipped with a bed, a kitchenette, and a few storage cubbies when used for actual camping.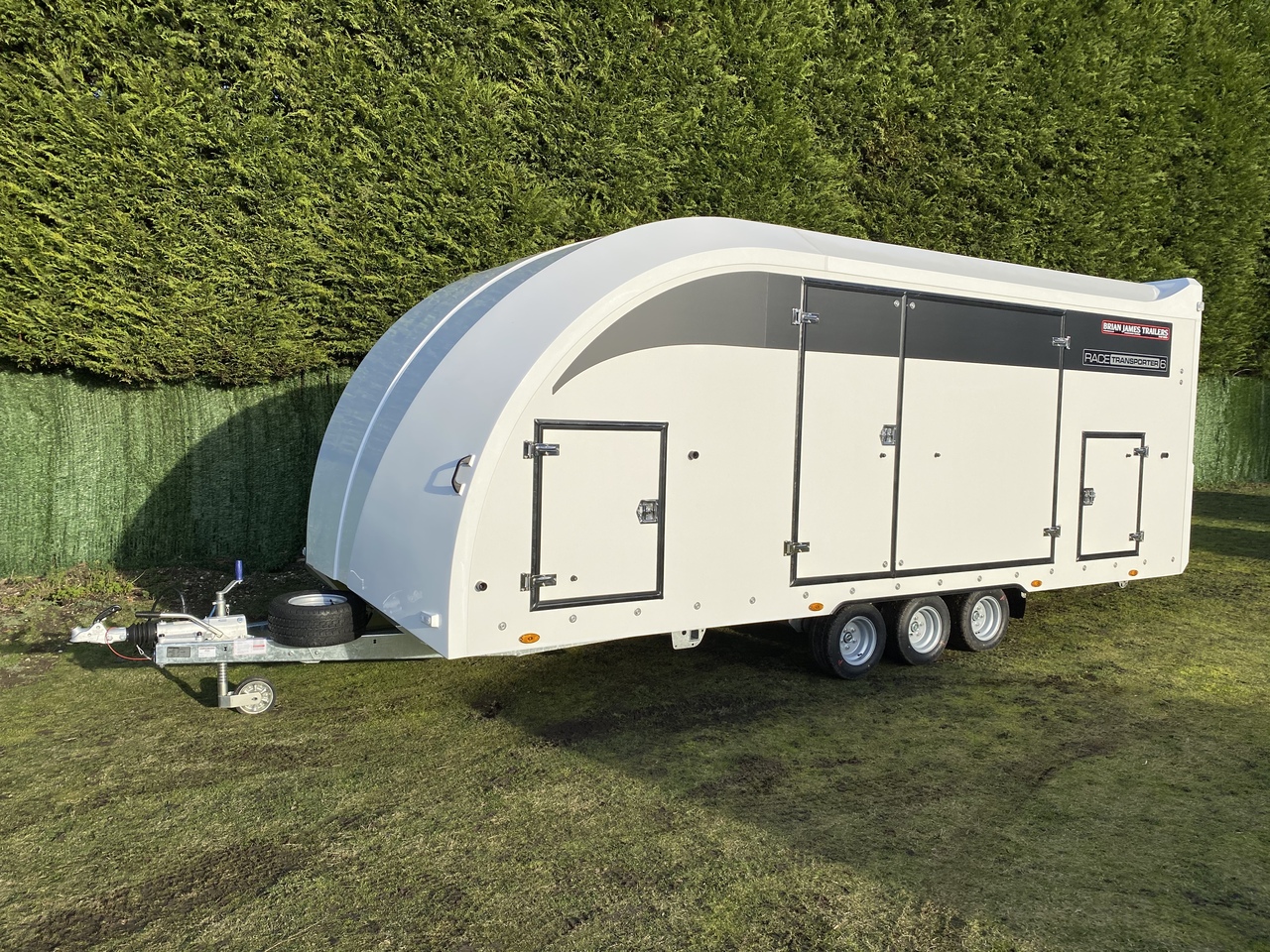 Trailers
Trailers are considered to be "towable" RVs. These types of RVs are pulled behind a different vehicle and are typically less expensive than a drivable. Benefits include the ability for RV owners to detach their trailers and resume regular travel with the tow vehicle. On the other hand, unlike with a motorhome, occupants in the vehicle are not given immediate access to the living area of the RV from the cab.
Fifth Wheels
A fifth wheel is a vehicle that hooks up to a pickup truck using a unique hitch installed in the bed. This indicates that the fifth wheel has an elevated section inside it that rests above the vehicle bed. Often, the higher portion is a bedroom. Nonetheless, some fifth wheels feature kitchens in the front of the vehicle.
The fifth-wheel recreational vehicle is equipped with all the conveniences of home, along with a roomy kitchen and living area and at least one bathroom, but occasionally two!
Travel Trailers
The most common kind of RV is the traditional travel trailer. Travel trailers are offered in an array of sizes, typically between 15 and 40 feet. The trailer attaches to a ball hitch and is able to be pulled by a truck, SUV, or crossover based on its capacity.
Like some other RVs, a travel trailer often has a kitchen, living and/or eating space, a bathroom, and a bedroom. A few even feature a bunkhouse with additional sleeping space provided by bunk beds. For big families, this bunkhouse option is fantastic for more living space.
Toy Haulers
If an RV is an outdoor leisure vehicle, then a toy hauler is a storage container for an RV. ATVs, motorcycles, snowmobiles, bicycles, and just much anything else you could want to keep can be stored in a toy hauler's constructed garage.
They exist in fifth-wheel plus travel trailer designs and feature the same amenities and comparable interior luxuries as those RV kinds.
Mini Trailers
Teardrop Trailers
This compact RV is all about comfort—and sleep! Teardrops are portable, low-cost sleeping trailers. Usually, they include a bed inside that may accommodate 1-2 people as well as several storage cupboards.
Despite the fact that certain of the larger teardrop trailers may well have indoor kitchenettes, the majority of them are equipped with an outdoor kitchen in a chamber that comes out on the back of the trailer. Also, the majority of teardrop trailers don't have a bathroom or shower.
RV Sport Utility
The most daring RVers are better suited with sports utility RVs. These RVs were created especially for people who wanted to travel with their motorized toys. To make it simple to load and unload your motorized toys, it has a rear end that detaches and makes a ramp. The living spaces and the motorhome's garage will always be separated by a wall.
Converting a Car into a Recreational Vehicle
If you are still unfamiliar with RVs, you could be surprised that a lot of people actually turn their cars into RVs. Many types of cars and vehicles are available to be converted into recreational vehicles and we'll show you just a few examples to have a reference!
Honda Element
You'll be shocked to learn that a few people convert their automobiles or SUVs into recreational vehicles. The website doityourselfrv is where the concept of employing the Honda element first surfaced. If you have an extra Honda element lying around, this can be an inexpensive way to enter the RV scene. It is not the largest car or SUV on the market right now, but they are currently in a reasonable price range and should be taken into consideration. At the time of writing, a 2010 Honda Element with just over 100,000 miles was listed on KellyBlueBook for $10,990. who wouldn't pass this vehicle up at that price?
Honda CR-V
The incredibly dependable Honda Crv is yet another SUV on the list of vehicles that can be utilized as recreational vehicles. This SUV's back seats can be readily removed, allowing you to use the space as a sleeping area. The back has enough room for two persons to take a comfortable slumber while listening to nighttime bug chirps. This is a fantastic car to think about for modification.
What Are Included with RVs?
A high-quality RV will have a private bathroom with all the amenities.
RVs with enough room will include a full kitchen. This will feature a stove, microwave, and possibly a small refrigerator.
Some RVs include a complete entertainment center, including a satellite TV and surround sound system.
Even though some bedrooms in RVs are bigger than others based on the price and size of the particular RV, bedrooms are typically included.
A dining room will be included in opulent RVs.
Advantages of residing in an RV
One benefit of residing in an RV is that boondocking allows you to save money (dry camping). Rather than staying at a campsite or RV facility, boondocking is the practice of parking for free at establishments like Walmart or Cracker Barrel. You must employ this technique with caution because you won't be able to park at these establishments for days on end.
Staying in an RV is similar to having a constant state of vacation if that makes any sense. Without having to bother packing your belongings or hiring a mover, you will always have the choice of where to live. Certain RVs provide everything you need to feel like you are at home, including dining rooms, living rooms, kitchens, bathrooms, sleeping quarters, and many more facilities. Imagine being able to relocate your population anytime a natural calamity of any kind poses a threat to your territory.
Tips for New RVers
For RVs longer than 37 feet, a diesel engine is recommended.
While traveling a long distance, plan your route and rest stops.
Practice reversing in a parking lot that is not filled if you are having trouble.
High beams are ineffective in a fog.
When connecting your RV to outside electrical sources, use a polarity tester.
Always be aware of your gasoline level.
To economize on fuel, invest in an aerodynamic RV.
To know where to travel safely at all times, be aware of the height and dimensions of your RV.
Your RV should be thoroughly cleaned both before and after use.
Before leaving home, become comfortable hitching and unhitching.
Therefore, if you're at a campsite or RV resort, get a decent-sized patio mat.
Don't pack your RV too full.
Disadvantages of RV
We are definitely aware of the fact that many of us harbor dreams of getting an RV at some point in the future so we can travel and experience new activities. But, occasionally we fail to consider the drawbacks of owning one automobile. There are those who avoid driving large automobiles or are even afraid to drive large vehicles. An RV is not for you if you fall into such a category. The expense of discovering an RV that meets all of your demands and the associated insurance price come next. Since many RVs contain amenities like a kitchen and a bathroom, insurance firms typically charge more for RV insurance than for other types of vehicles. Some RVs are nothing more than houses on wheels. According to what equipment your RV is equipped with, maintenance costs may become prohibitive. Maintaining your RV in top condition is essential if you are not interested in being disturbed by malfunctioning parts after traveling 500 miles to a campsite.
You'll need a location for keeping your RV if you don't use it full-time. The cost of storage facilities might vary based on the size of your RV. Costs generally range from $100 to $200 for outdoor storage and from $250 to $400 for inside storage.
Typical RV Costs
You may be wondering how much an RV typically costs after reading about all these different classifications of RVs. For instance, the majority of motorhomes will cost more than travel trailers because they have their own engines. The final cost of the RV will be greatly influenced by the various amenities that are included in it.
Class A: $50,000-$100,000
Class B: $40,000-$150,000
Class C: $60,000-$150,000
Fifth Wheel: $15,000-$50,000
Travel Trailer: $10,000-$65,000
Pop-Up Trailer: $8,000-$20,000
Truck Bed Camper: $3,000-$40,000
Keep in mind that these costs are typically only the starting point or the average starting price for each type of RV. The amenities offered or whether the client demands any form of special work be performed on the rig will affect these prices. Due to the numerous amenities and customized work that have been added to them, there really are class-A RVs on the roadway that value more than $2 million.
Some used RV in good condition that you can purchase for a reasonable price can be the best option. But, if buying a used RV, I'd advise going through a dealer because you'd like to have some sort of guarantee. If you choose to buy from a regular vendor, you may not receive any kind of guarantee, whether it be for a year or even only six months.
Frequently Asked Questions
What differentiates an RV from a trailer?
The distinction between a trailer as well as an RV is the fact that a trailer is drawn by another vehicle, but an RV is a collective term for many different kinds of automobiles. An RV is several different things, including a trailer, pop-up trailer, camper, motorhome, and more. A trailer is merely one form of RV, then.
What sets an RV and a camper apart from one another?
When someone talks about an RV, they typically mean a motorized home or some sort of trailer that can offer all the comforts of home. A camper, on the other hand, is typically a trailer pulled by a truck or another vehicle capable of pulling it; on rare occasions, a camper may even be placed on the bed of a truck.
Other than Recreation Vehicle, "RV" Stands for many things!
The type of recreational vehicle you select will, obviously, vary on how you intend to utilize it as well as how so many passengers (and animals!) you intend to bring. Yet, we're confident that no matter the RV or pickup truck, an unforgettable experience is waiting for you on the open road.
What appeals to you about living in an RV? Which kind of RV do you possess or are interested in upgrading to? Please share your opinions in the section below.
Conclusion: RV as a Recreational Vehicle
Now, what does RV mean then? By this point, you ought to be fully aware of what an RV is as well as what the acronym denotes in many fields of endeavor. Hopefully, if you were not sure what an RV is for a specific reason, we were able to explain it to you clearly in this article. Some people view an RV as a fun toy that they can use for traveling anytime they want to, while others see it as their mobile home. When settling on an RV buy, keep in mind to do your homework. There are many things to know about an RV which are very important as well before you fully commit to buying or having one for yourself and even for you and your family.